This COVID-19 guide is free to all.
|

no opt-in or purchase necessary.
Thriving
through


uncertainty
LET'S CREATE YOUR OWN "CRISIS PROTOCOL"
Phase 3:

Strategize for the future
Now that you've stabilized yourself and your business, the next step in your Crisis Protocol is strategizing how you'll generate new revenue and lead your business forward into the future.
Of course, having your financial "baseline" in place (so you can safely float your business for a few months) is important and comforting, but the key to Thriving through Uncertainty is strategizing how you'll advance beyond the initial crisis. 

This is where we transition your business out of maintenance mode into a season of growth.
Important Note: If you're currently depleted from operating in maintenance mode, that's 100% okay. There is nothing wrong with staying in maintenance mode until you've stabilized and regained the capacity you need. Once you DO have capacity, Phase 3 is for you.
To safely transition your business into a season of growth, we recommend:

Implementing your

short-term strategy

(so there's new cash flow coming in)

Reenvisioning your

long-term strategy

(so your life + business can thrive in all-new ways)
When combined together, these two growth steps will help you generate the cash flow you need NOW and ensure your continued growth, resilience, and success beyond this current season.
Step 1: Create your short-term strategy
Whenever a crisis happens, time is of the essence. So even though we don't believe in rushing to sell a product/service whenever it's NOT ready for your customers, we do believe that "money loves speed."
Which means creating a short-term strategy—that allows money to flow in the door quickly and easily—will keep your business stable and ensure you don't get stuck in a financial-crisis loop moving forward.
This is why, when it comes to your short-term strategy, we want you focused on:
The Path of Least Resistance

Just because you're strategizing ways to grow in this season doesn't change the fact that it's still a season of crisis. There will still be days when you won't have a lot of energy or "extra spoons" to give. Which is why now is NOT the time to be planning that big, exhausting launch or creating that next signature offering. Your strategy for the short-term should be about creating quick wins and easy sales that require as little from you as possible. That way you're able to use the rest of your resources to lead yourself and your team through this crisis.

A Relevant Offer

As you're analyzing which of your current offers to promote in this season, we want you to hyper-focus on the offer that passes this 3-tiered test:

Your most profitable offer
Your "easy yes" offer
Your "now more than ever" offer

If your offer is profitable but takes months to sell, it doesn't make the cut. Or if your offer always sells easily but isn't relevant to your customers right now, it doesn't make the cut. Or if your offer is needed "now more than ever" but it isn't profitable, it doesn't make the cut.

Example #1: If you're a massage therapist who can no longer practice in person, your existing offering isn't going to be relevant in this season and you'll need an entirely NEW offer.

Example #2: If you're selling a high-ticket mastermind (that's centered around an in-person meetup this summer), your existing offer won't be an "easy sell" in this season. Most likely, you'll have to pivot and create a NEW virtual experience that serves your customers even better.

All this to say …
If you don't have an offer that's relevant at this moment … it's time to innovate.
So with that in mind, here are 4 strategies for increasing your revenue in the short-term:
Generating more revenue from your current customers.

This works well if you have an offer that you've sold in the past that's already proven to be an "easy yes." An "easy yes" offer is something that is highly profitable, requires very little capacity from you, and has a high conversion rate. To sell this offer you can approach existing/past customers and offer it to them. It's always easier to upsell to someone who has bought from you before than it is to sell to a new customer.

You can get creative here, but it's important that this upsell offer creates a win-win situation for you and your customer. The more irresistible you can make the offer, the more likely it will feel like a gift/relief to the people who choose to take you up on it.

Closing sales that are already on the table.

Maybe you have some open proposals that haven't signed yet. Or maybe you had a hot lead that ghosted you or that you forgot to follow-up with. These are sales just waiting to be made. You could reach out to these potential customers and sweeten the deal you originally offered to close the leads.

When reaching out to potential customers, remember to start with empathy and compassion first and foremost. You don't know why they ghosted. This may be a tough season for them too. What would a win-win look like for them in this season? A payment plan? A smaller deposit? A discount? An added bonus? A faster turnaround? A longer coaching container? Again, it's about creating something that is both relevant and irresistible to them.

Supporting your customers in a NEW ways.

By tapping into your creativity, you can brainstorm new ways to use the assets, resources, and skills you already have to provide needed support to your existing customers.

Some real world examples:

Again, this is about assessing the market and what's happening within your community/network and using the assets, resources and skills you already have to generate revenue in a creative way.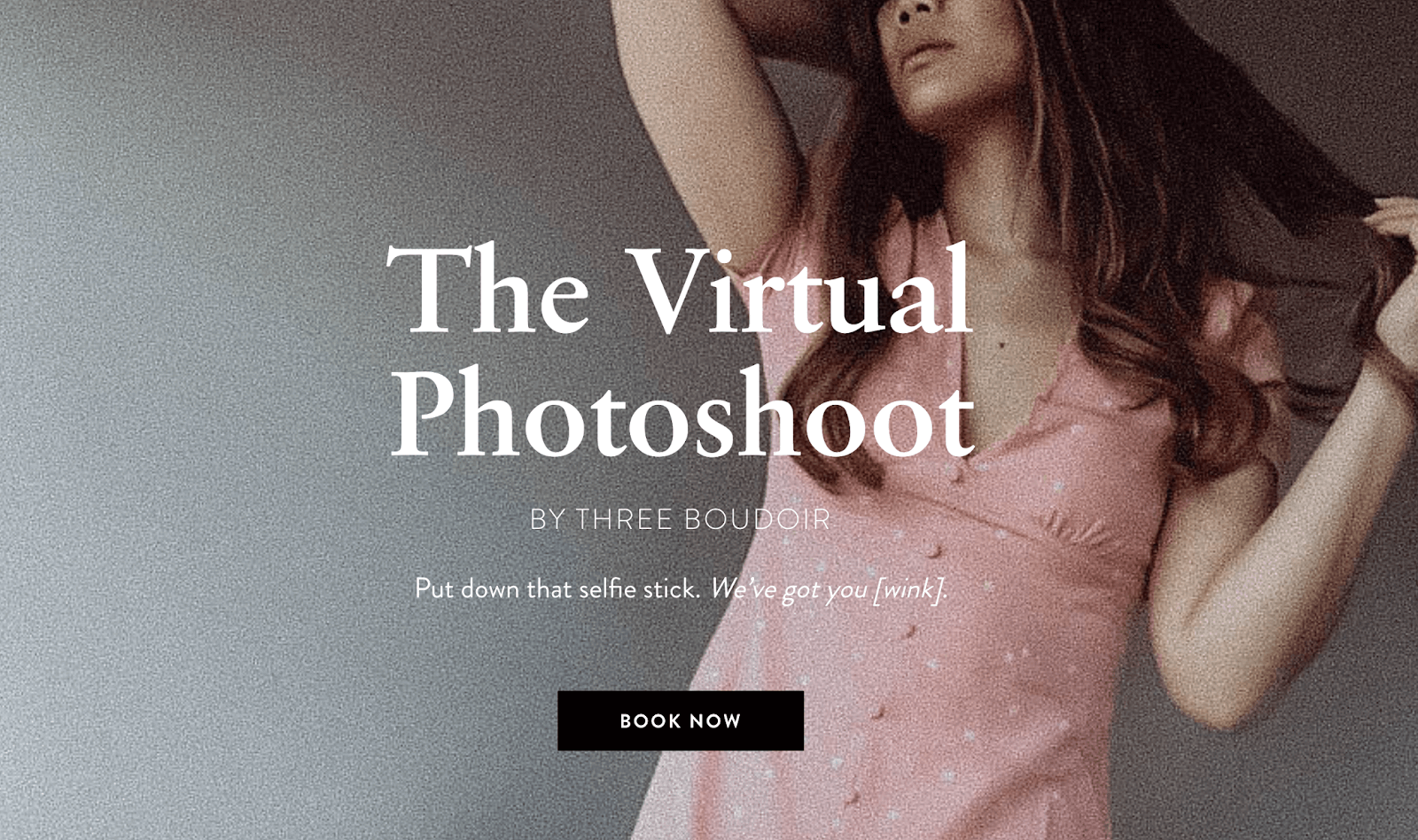 New offer ideas

While this is the hardest way to generate revenue in the short-term, you could create a completely new offering. There's a lot of room here for creativity and innovation. Some of the most innovative and beloved companies today were a direct result of the 2008 recession. There are LOTS of opportunities if you feel led to this kind of pivot.

Here are some practical ideas that may help you create something new:

Create a digital version of your service
Create a lower-ticket offer
Create a higher-ticket and done-for-you version
Create a DIY version
Create a hybrid done-with-you version

Remember: What used to work might not work in this new season. So how can you innovate, adapt, and pivot to grow even in the midst of the current crisis?
Regardless of the strategy you choose to generate new revenue in this season, don't forget the criteria for your short-term strategy which = the path of least resistance AND a relevant offer.
Which of the ideas above do you have an affinity towards? Which seems like it could be the path of least resistance for you and your business? Which option sparks new ideas for how you could offer something profitable and relevant to your customers?
Write down your ideas, but before you start executing those ideas, ask yourself these 4 questions:
Will this idea be easy/simple to execute, or will it require too much of me in this season?  

Is this idea highly profitable (as in, does it generate a high enough ROI once I calculate in the time/expenses required to execute)?

Is this idea an "easy yes" offer, as in, does it have a good conversion rate already?

Is this a "now more than ever" offer, or is it less relevant to my customers in this season?
If your answers to those questions are, "it's easy to execute, highly profitable, an 'easy yes,' and relevant in this season," then it's time to execute your short-term strategy. 
Reminder: There is no hidden email opt-in or upsell offer. Every layer of this process will be covered in detail for FREE within this resource.
Disclaimer: None of the information provided in this guide constitutes financial, legal, or medical advice. For complete disclaimer, please review our
terms and conditions
.