IN THEIR OWN WORDS
You're here because you're ready for something more.
But the questions and doubts leave you wondering: Will this work for me too?
Our irresistible alumni are here with their answers.
Will the investment be worth it?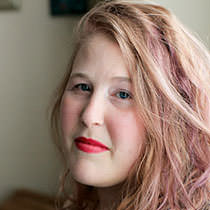 "I stumbled into becoming an entrepreneur. Because of this, I never considered 'branding.' Instead of narrowing my focus, I just kept widening the scope of my business and it just kept getting worse. My brand was CHAOS.
Since joining
My Own Irresistible Brand
, I've learned how strong I am and that there really is a creative entrepreneurial vein that runs through my core. I was able to describe (for the first time EVER) exactly what I wanted out of this business.
My vision became crystal clear.
I've invested a lot in my business these past few years, mostly because I was reaching for something — anything to help me understand and articulate all of these thoughts and ideas.
MOIB
is hands down the BEST investment I've made. Believe me when I say: this course? So worth it. Every single video, every single worksheet, every single question and interaction — it all pushes you to the irresistible brand you KNOW you have inside of you. If you do this, I promise: you'll be amazed at the results." - Elora R, Writing Coach
Will it work for everyone but me?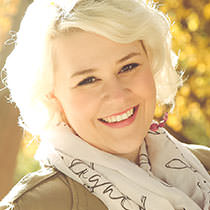 "Before
My Own Irresistible Brand
I was completely lost. I didn't know how to focus and didn't want to focus. I didn't believe I had the talent or the customer base to make my business a reality. I was overwhelmed, unhappy and wanting to give up.
But since joining
MOIB
, I have uncovered this well of excitement that I thought I'd lost. It all clicked into place. Like heart-stopping, tears-in-your-eyes clicked into place. Because of
MOIB
I learned that I am capable. I learned that it really is possible to create contagious content that fuels my life and draws my dream clients to me. I have so much to offer and it still kind of blows me away when I stop to think about it. I find people are really drawn to my new brand, which just excites me so much.
If you have a deep-in-your-soul desire to cultivate your own irresistible brand then you have found the right place. If something inside you lit up when reading the course description, do not hesitate to listen to its calling. You will learn things about yourself that you never knew, and the things that make you who you are will feel like assets in ways you never could have dreamed of.
MOIB
is a personal journey. Go deep, and then watch as your world spirals outward in ways you never would have imagined." - Shaina L, Graphic Designer
WILL THIS HELP TURN MY SIDE-HUSTLE INTO A FULL-TIME GIG?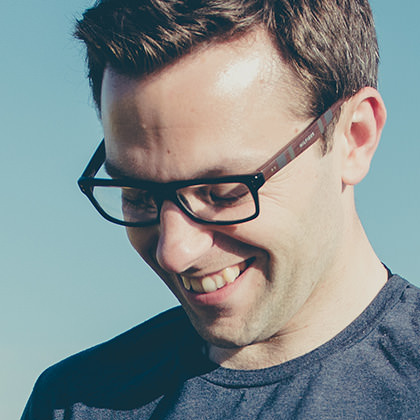 "Before
My Own Irresistible Brand
, I was a very different person. My career as a wedding photographer certainly had a lot of intention and drive, but without the knowledge of how best to channel the HUGE intentions and dreams.
MOIB
has changed everything…for the better!! I've left my full-time job of six years to delve into my own dreamy irresistible brand! Would I have believed that a year ago?
Not a chance!!
MOIB
has carefully crafted exercises that helped me get to grips with understanding my dream clients, which has transformed everything, and has me dancing 'round at any given moment. Last year I had a good amount of weddings to photograph but a large amount of them I just couldn't quite connect with. Now, scroll onto this year, and every single (yep every single) client which has booked a wedding next year is a definite dream client which I can't wait to photograph!!! So yes, to go from working a 9-5 office job, to being able to run my own irresistible brand is an amazing dream come true and it's all thanks to the incredible Elise & Scott!! You have changed my life!!
MOIB
has given me the confidence to not only find my dream clients, but it's given me the confidence to hand in my notice to my day job and go for it!!! It helped me make my dream brand/career/life a reality, something I never ever thought I had the strength to do! So if you're on the brink of joining
MOIB
, DO IT, DO IT NOW! You and your dreams deserve it!!" - Peter R, Photographer
Will it help with how overwhelmed I feel?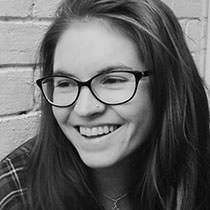 "The awesomeness of this course still continues to blow my mind! Before
My Own Irresistible Brand
, we had this HUGE dream that often seemed overwhelming, too big, impossible, etc. But this school has helped us to get clear on our dream, and it's actually enabled us to discover the real dream that was lying patiently underneath it, all along! We're now totally believing in the impossible and dreaming as big as you possibly can!!
MOIB
is SO much more than a branding school. There are life lessons in here that are worth more than gold. Doing this course has given us the courage and belief in ourselves to go out and be different, and to embrace who we truly are.
If you need help figuring out how to create a brand that fits perfectly with your deepest dreams and desires and is the perfect fit for the people you most want to serve in the world, then this is the course for you. The course is tough - expect tears and possible meltdowns but a million smiles, breakthroughs and transformations too.
MOIB
is the most holistic course we've ever done and we've learned so much about ourselves and each other because of it. What we've ended up with is a solid foundation, a brand that we love (and can communicate to other people), a group of amazingly supportive people and the belief that we really can create a brand that's irresistible, and do it totally on our own terms. Scott and Elise are two of the kindest, most encouraging, supportive, fun, caring and loving people I've ever had the pleasure of (digitally) meeting. Don't think twice about doing this course,
I promise you won't regret it!" - Zoe V, Environmental Non-Profit
Will I find the clarity I've been looking for?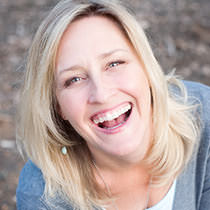 "Before joining
My Own Irresistible Brand
I was so discouraged and hoping to gain clarity on my brand. So I joined in a total state of flux, needing a change but not really sure what it needed to be. Since joining
My Own Irresistible Brand
, I've learned I'm stronger than I thought and that what I have to offer has value
and worth.
Now I have SO MUCH clarity. My ideas are finally FLOWING. And some days they flow so fast I have to take notes so that I don't forget anything! I haven't felt EXCITED about my business in a LONG time. But since become a student of
MOIB
, I wake up feeling energized every morning. The ideas are just streaming in and I'm not paralyzed anymore.
MOIB
has served as the cheat sheet, giving me the codes to crack my seemingly never ending business puzzle. I was confused and overwhelmed with the mucky vision I had when I started. But I'm not anymore,
it's crystal now!
MOIB
is like a breath of fresh air. You'll get WAY more than you ever expected in the way of clarity of vision and detailed step-by-step directions on EXACTLY what you need to do to get your brand up and running once and for all.
MOIB
is the perfect balance of skill (Scott & Elise KNOW what they're doing) and encouragement. They take the fear and the pain out of the process.
I guarantee you by the middle of Week 1, you'll say it's the best money you've ever spent. I've spent a LOT of time and LOT of money working on branding, and this is the first time I've ever been at the right place at the right time with the right people. I can honestly say I've never experienced this newfound freedom in branding."
- Treacy M, Creative Coach
Will it replace my doubt with confidence?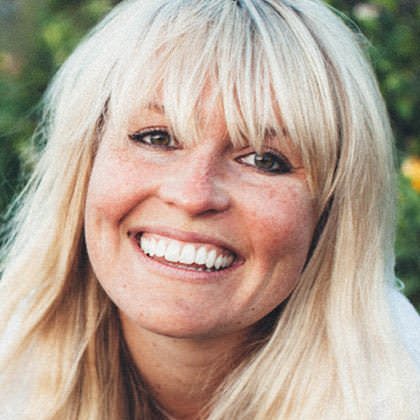 "I came into
My Own Irresistible Brand
as a girl who wanted to start a food blog. That was all I knew.
MOIB
helped me find my purpose and add a wild amount of clarity to my life—more than I could have ever thought possible. This program has given me the confidence I needed to not only follow my dreams, but to make my dreams a reality.
MOIB
taught me I could have a life I didn't even dream possible. It taught me how to make sense of the mess I thought my life was—and put it all into perfect perspective. I have NEVER before felt so confident or ready to pursue my dream.
I don't even like calling it 'my dream' anymore but my mission and my purpose.
I always felt behind, or unsuccessful, or like a beautiful disaster of a life story—never one of those people who knew EXACTLY what she wanted to be when she grew up. But now, for the first time, I believe in the TIMING of my life. Quite simply, I would not be here without
MOIB
.
This program is like a giant hug mixed with your mama kicking you out of the nest. It's your time to fly and it's your time NOW. No more excuses. Scott and Elise will help you get there, but you've got to give this school your all. Open yourself up to everything this process has to offer and you will be rewarded. You can't afford NOT to do this. If you really have an idea of what you want to do in this life, (even if it's just a feeling or an idea) you've got to take the leap.
MOIB
will change you forever in the best humanly way possible." - Robyn H, Food Blogger
WILL I BE SUPPORTED ALL ALONG THE WAY?
"Before
My Own Irresistible Brand
, I felt unfocused, lost in my own thoughts trying to figure it out on my own, and honestly, I felt behind. But after I joined branding school all the doubts, fears, and worries were dispelled, and there were Scott and Elise with open arms.
MOIB
is a soft place to land, a warm hug when you want to give up, and an encouraging community that believes in you as much (if not more!) than you believe in yourself. And Scott and Elise literally partner with you as you journey toward becoming the entrepreneur you were created to be, while living the contagiously happy life you were meant to live.
MOIB
gave me strength in knowing I was not alone.
I have truly begun to embrace who I am more and more within my business, and it's drawn more dream clients my way. Since living out my brand, I feel that they seek me out, instead of ME putting in the work to chase them. It's been amazing to watch that transpire, going from barely booking clients to having reached half my goal already for next year.
I would advise anyone on the brink of becoming irresistible to simply leave his or her inhibitions behind.
MOIB
is a place where wild ideas and crazy dreams often become a reality. A place that allows you to dwell in community, grow immensely in business, branding, and life, and love on other fellow creatives along the way."
- Emma T, Photographer
Will this help me find and embrace my purpose?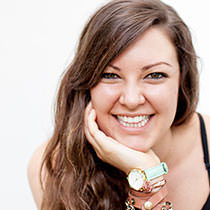 "Before
My Own Irresistible Brand
I was floundering. I had reached burnout at the end of 2014 and was ready to give up and go get a desk job. I had zero clarity. I had been building my business on the side for 2.5 years and had just recently gone full-time when I started
MOIB
. Deep down I knew (without a shadow of a doubt) that I had reached the point in my business where I was stuck and exhausted. I needed help and ultimately, when I watched the videos on what
MOIB
would offer, I knew that I couldn't wait another second to get started.
Since joining
MOIB
, I have learned so much. But first and foremost, I have learned that I am meant to do this. I was really able to hone in and gain clarity on where I wanted to go. Before I had been trying to fit a square peg in a round hole. Now, the new brand that I have built finally feels like I have reached my core. The thing that I am truly meant to do. I am now fired up about the future instead of ready to quit. The business that I have worked so hard to create now has the same heartbeat as me." - Amanda K, Journal Designer
Will this help me create a brand that's "me?"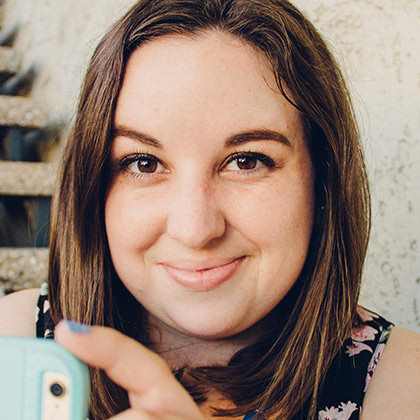 "Before joining
My Own Irresistible Brand
, I was in a tough spot. I got jobs here and there but found myself lowering prices constantly, even doing shoots for free, struggling to get clients, and reaching no one on social media. My brand was NOT working for me. Sure, I had a logo I loved and had spread myself out across all social media channels, but that wasn't translating into inquiries and sales. I was tired of trying so hard and seeing no results.
Signing up for
MOIB
was the best decision I could have made.
MOIB
has given me so much confidence, both personally and professionally, and now I am practically bouncing off the walls STOKED to talk about my passions with others!
MOIB
helped me realize that my greatest strength and my passion CAN be profitable.
MOIB
gave me the confidence to pursue the heck out of it, and the
6-week process helped me nail down an action plan to make stuff happen.
Today, I feel so confident in my brand—I truly know it inside and out, and it fits like a glove. Everything feels SO different from my old brand before
MOIB
, and sometimes I wonder what it might have been like if I never took this course. I don't want to know how long I would have struggled!
MOIB
was worth every penny and every ounce of effort.
Truly and honestly, this experience is going to flip everything you know upside down and rock your frickin' world... all while being the safest, most encouraging space out there. You will not be able to shut up about it." - Kristen A, Videographer
Will it help me take action and overcome fear?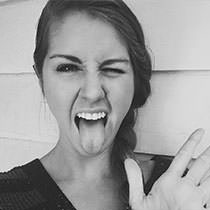 "I was completely and utterly afraid to put myself out there. I had no clue how to create an authentic brand image. I looked into going back to school for the same reason, but decided it wasn't necessary. Spend tens of thousands of dollars on tuition or put that toward
My Own Irresistible Brand
? The choice was clear.
Since joining
My Own Irresistible Brand
, I am more confident and becoming more fearless every day. I have so much more clarity and I have found the courage to leap over some huge hurdles that I previously found too high to even try to climb.
I experienced breakthrough after breakthrough and the smile on my face is so wide and impossible to suppress these days! My boyfriend described me as 'a cup that is not half empty or half full, but overflowing.' That is exactly how I feel. Currently dancing everywhere I go. Why simply walk to get some coffee when I could bust a move? Never-ending dance party over here! And I never would have made it this far without
MOIB
. I never would have broken the fear barrier and felt confident enough to make major decisions and move forward with launching my own clothing line. I never would have let go of the things that I felt I 'needed' in order to be unique and irresistible. And I surely would not have realized that my own inherent talents and voice are enough. I might be happy-dancing for the next 50 years!
MOIB
is the best thing that I ever could have stumbled upon during the start of my journey." - Katie H, Fitness Apparel
Will I discover what truly makes me different?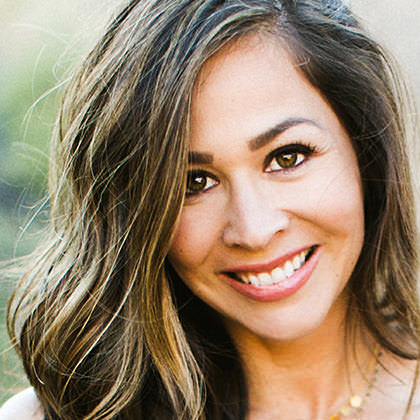 "Before
My Own Irresistible Brand
, I was exhausted and so confused about the progression of my professional situation. I didn't feel like I was really setting myself apart from my competition. I knew I had big dreams and I couldn't stop dreaming. But, I couldn't stop spinning either.
I found a home within the
MOIB
tribe. Elise + Scott are like our
MOIB
Guardians.
I have learned probably more than I can type. I listened, acted, and saw the change. And more change happens with each layer I peel back and the more action I take. With each step, I see the progress I am making with my own brand (cue the tummy butterflies). I am no longer guessing who my client is. I feel excited about all the amazing things I get to create for them, and I'm focused on what I do best and for whom. I feel confident in truly being original in my industry.
Now, my dream clients know without doubt that they want to hire me, and it feels so good!
MOIB
has given me the power to show the value of my offerings, and selling to my clients has never felt more natural and exciting! It's surreal to think back to when I scraped for bookings, and now I book up every season.
If you're on the brink of joining, then I would say that this is one of the best personal + professional decisions you will ever make. If you bring your learning
A-game to the program, you will walk away irresistible. Pinkie swear."
- Sandra B, Photographer
WILL THIS REALLY CHANGE THINGS FOR ME?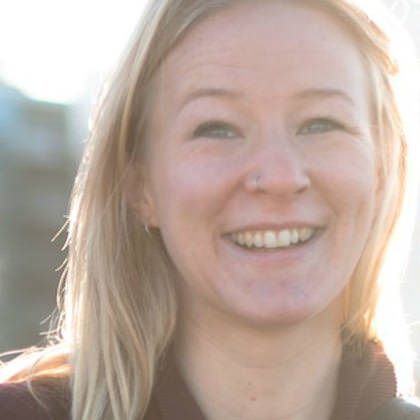 "I had taken a couple of business courses before
My Own Irresistible Brand
without gaining a ton of traction. It felt like I wasn't building a business from a solid foundation, so nothing ever really took off. But applying what I learned from
MOIB
allowed me to create two streams of income that I love. My life has done a
complete 180.
I describe
MOIB
as the best tool to create a business + life that feels natural. It's hard to say it without sounding cheesy, but it's like it facilitates the conversations that lead to so many "ah-ha" moments in your life, and it weaves those strands together to help you build something that makes the best of all your strengths and weaknesses. It helps you to get clarity on things you didn't know you were unclear about. It gives you inspiration + traction to create something you love.
My husband and I are planning to pack up our lives and commit to travelling while our baby is young. Instead of settling into convention, we are getting clear about what we really value and building a lifestyle that supports that. Inspired by the work + incredible community Scott and Elise have created, these conversations are truly life-changing. Now, I can look at the week's schedule and smile at every name. I look forward to going to work—because it never really feels like work anymore.
If you're on the brink of
Becoming Irresistible
, close your eyes, take a deep breath, and see if you feel drawn to join this community. Read the conversations on Instagram and Twitter, and know that the love and kindness you see is real. If you feel a connection to that, follow it. Because these will become your people."
- Justine S, Massage Therapist
Will it help me make my dream a reality?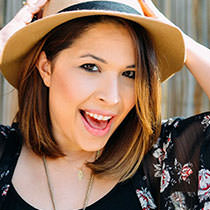 "I wanted to LIVE, not just live a 9-5 life. But I had no idea how to get there. I was starting from scratch and was completely overwhelmed. When I joined
My Own Irresistible Brand
, it clicked. I ultimately joined to make a dream happen as a photographer. During my journey I wound up discovering a whole other dream that I didn't know was there. Never in my life have I learned (or have accepted) so much about myself. I can't say enough great things about it! It almost brings tears to my eyes because I can finally feel everything starting to align.
MOIB
has been my therapy session, my encourager, my acceptance, and my guiding light. There is so much more to
MOIB
than website layouts or logos. You find YOURSELF and the person you're sharing with the world. It's about claiming who you are. This will be the best investment in your life. Don't be afraid to dig deep because once you do, it's like a rebirth." - Josie R, Photographer
Will this be just like every other business course?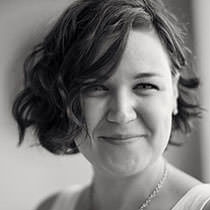 "
My Own Irresistible Brand
has seriously rocked me and inspired something deeper that I didn't know was there. The words were falling onto the page. I have learned that so many different ideas and dreams and directions inside of me have a voice. Every part of who I am can have a voice in my brand. I just needed
MOIB
to help me map it out. This branding program takes you 4 steps further than most programs. Most branding guides just help you find yourself and identify your ideal client.
MOIB
teaches you that and the kitchen sink: Identifying and mapping out how to talk to them, love on them, and create content that will bring you a ton of them so that you can give them the ultimate brand experience.
MOIB
is worth every penny! If you don't do this, I guarantee you will invest more money (that you could have put towards
MOIB
) in other branding products or services and that you'll be in almost the same spot you were before! If you want to give yourself the keys to your brand and have amazing branding experts in the front seat with you, guiding you on which way to go, you need to enroll now!"
- Alicia S, Photographer
Will this help me if I've been in business for awhile?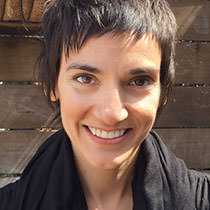 "Before
My Own Irresistible Brand
we were losing hope, we didn't know what to do, and we were searching for answers but finding nothing. The state of our brand was scattered and unfocused. For the first 8 years, business steadily increased but the last 2 years have been rough. We joined
MOIB
hoping to realign and recreate our brand to thrive like never before.
After taking the program, we started putting ourselves out there and we were rewarded almost instantly. All these years, we thought we had nothing in common with our clients and now we are finding commonalities. We discovered that we DO have a story to tell, we have a renewed sense of purpose, and we are excited to share with others.
MOIB
seems uniquely designed to give back to you what you put into it." - Janel S, Dental Designs